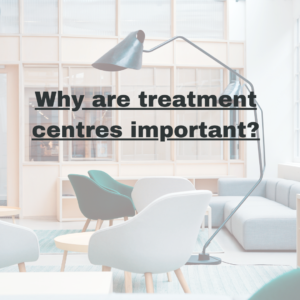 The disease of addiction is not a simple cure with medication, but it is treatable and recovering addicts can live happy, successful lives.  Below we will describe why Treatment centres in BC are so important to help change the path of an addicts' life.

Medical Detoxification
First and foremost, an addict will need to detox from the substances that their body has become accustomed to using.  There can be serious side effects, including death when not administered by a professional trained in medical detoxification.   Treatment centres in BC will be able to assist with medical detoxification. 

Safety and Security
Having the opportunity to be removed from triggers and temptations that are found in the addicts home or outside world is a major benefit to getting on the road to recovery.  It allows the addict to focus on underlying issues and what causes them to use or drink.  There are comfortable living situations, healthy eating, programming and structure.

Treatment Programming
Once the addict has safely detoxified, they will start a comprehensive treatment program.  Many treatment centres in BC will develop a unique program specific to the need of the individual.  This can include individual and group therapy, counselling, 12-step coaching, clinical therapy, physical therapy and many other options.  Many programs are offered between 30-90 days.  The longer the addict stays the more coping tools they learn and the higher success rate when they leave treatment.


Completing a treatment program is a major accomplishment, but the work does not stop there.  Day to day live has to happen and triggers and temptations will come up.  An aftercare program allows for the addict to stay connected and further develop their coping skills.  Sometimes this referred to as outpatient treatment where the patient attends 1-5 times per week. An addict can also work with a recovery coach in a one on one environment.
West Coast Intervention works with the top treatment centres in BC and would be happy to work with you.