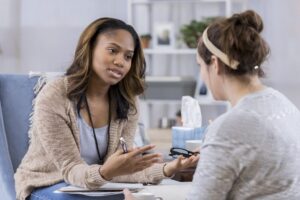 Recovery is an ongoing process.  To live substance-free means having support and accountability well beyond initial treatment.  For most people, everything is changing in their lives.  Relapse happens in 3 ways: emotional, mental and physical.  It is important to be aware of triggers.  When someone is entering a new way of life in recovery, medical monitoring can assist with a lot of the obstacles.  A recovering addict living a completely new way of life may not recognize these triggers.  They may not also be able to handle certain things yet.

Medical Monitoring Purposes
The first purpose is a component of a Relapse Prevention Plan. This plan can be initiated and maintained by a Recovery Coach.  It will be a signed agreement including responsibilities of both parties.  The continuous face to face contact allows clients to feel supported in their recovery process. Clients undergoing this process are asked a series of questions to hold them accountable and keep them on the right path to recovery. 
The second function of medical monitoring is when employees commit to their employer under a medical agreement.  Unfortunately, many people come close to losing their employment due to their disease of addiction.  We assist in keeping our clients accountable.  This helps to ensure the employer that workplace health and safety ideals are being met.  It also supports the individual in achieving long-term abstinence and recovery from substance use disorder.

Results Based
We want our clients to succeed, and planning is a big part of success.  Medical Monitoring Research concludes that implementing post-treatment medical monitoring greatly improves the prognosis for an individual affected by a substance use disorder.  At West Coast Interventions, we offer medical monitoring throughout BC.  We do have our clients to commit to a certain amount of time and an agreement is signed.  Contact information must be provided and any missed appointments result in non-compliance of the agreement.